BREATH-BODY-MIND™ Introductory Workshop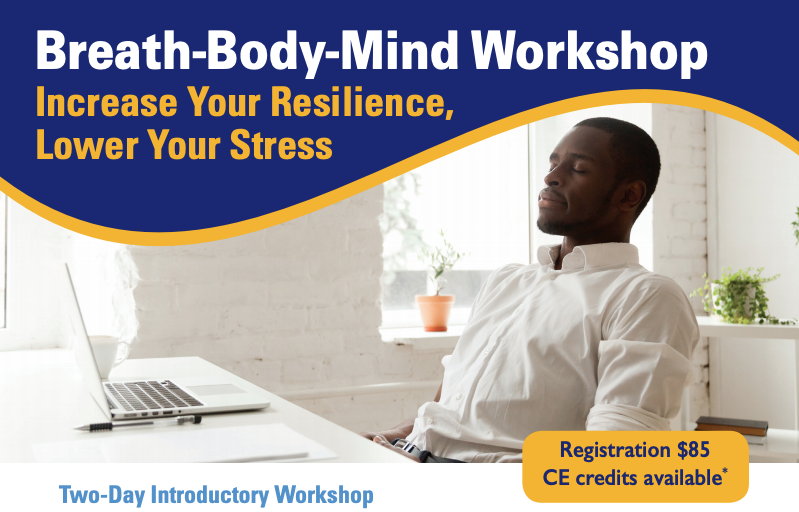 October 3 & 4, 2019 (Thursday and Friday)
8:30am to 4:30pm
Edith Macy Conference Center, Briarcliff Manor, NY
Click her for continuing education credit information (SW CPE | CME | CE)
SHARE OUR FLYERS
---
TO REGISTER: CLICK HERE!
What is this event and what will I learn?
Learn proven breathing techniques to relieve stress and improve mood, mental focus, and performance. Benefits have been enjoyed by thousands of adults and children worldwide, including medical professionals, yoga teachers, military veterans, and individuals with PTSD, anxiety, depression, ADD, cancer, and other health conditions. (See this 2019 article for a tidy review of the science: Breath Practices for Survivor and Caregiver Stress, Depression, and Post-traumatic Stress Disorder: Connection, Co-regulation, Compassion).
Learning objectives: These techniques have been a transformative experience for many practitioners, who never would have imagined that something so simple could be so powerful and helpful. You will learn to:
Renew your energy and increase your stress resilience
Increase lung capacity, oxygenation, and cardio-respiratory health
Improve relationships and empathic abilities essential to connection at work and at home
Faculty & Disclosures: The workshop will be led by Dr. Richard Brown and Dr. Patricia Gerbarg, recognized pioneers in evidence-based integrative medicine. This introductory workshop is appropriate for both service providers and the general public.
NOTE: The workshop is a prerequisite to the BREATH-BODY-MIND™ Level-1 Teacher Training that prepares individuals to teach trauma-sensitive BREATH-BODY-MIND™ practices safely and effectively to clients.
Target audience: This training is offered by the Westchester Library System in support of the Westchester Resilience Coalition. It is a response to requests of the Resilience Coalition for specific skills to build personal and community resilience. Invitees include social service providers, health care and wellness practitioners, educators, librarians, community organizers, and members of the public interested in enhancing personal and community resilience.
How do I register?
Tuition for this program has been subsidized through a generous grant from a private family foundation. The registration fee is $85. Note that a limited number of scholarships are available to cover the registration fee. Your participation in this interactive program will include the Breath-Body-Mind Level 1 Practice CD and a manual of breathing techniques.
Beverages, snacks and lunch will be provided each day.
A limited number of overnight accommodations are available at the Edith Macy Conference Center. Please call Center directly at 914-945-8097 to make reservations.
---
Continuing Education Credits – CE/SW CPE/CME
For social workers: CEU credits will be available for an additional $25 to be paid at the time of registration. (WJCS staff do not have to pay for these CEUs.)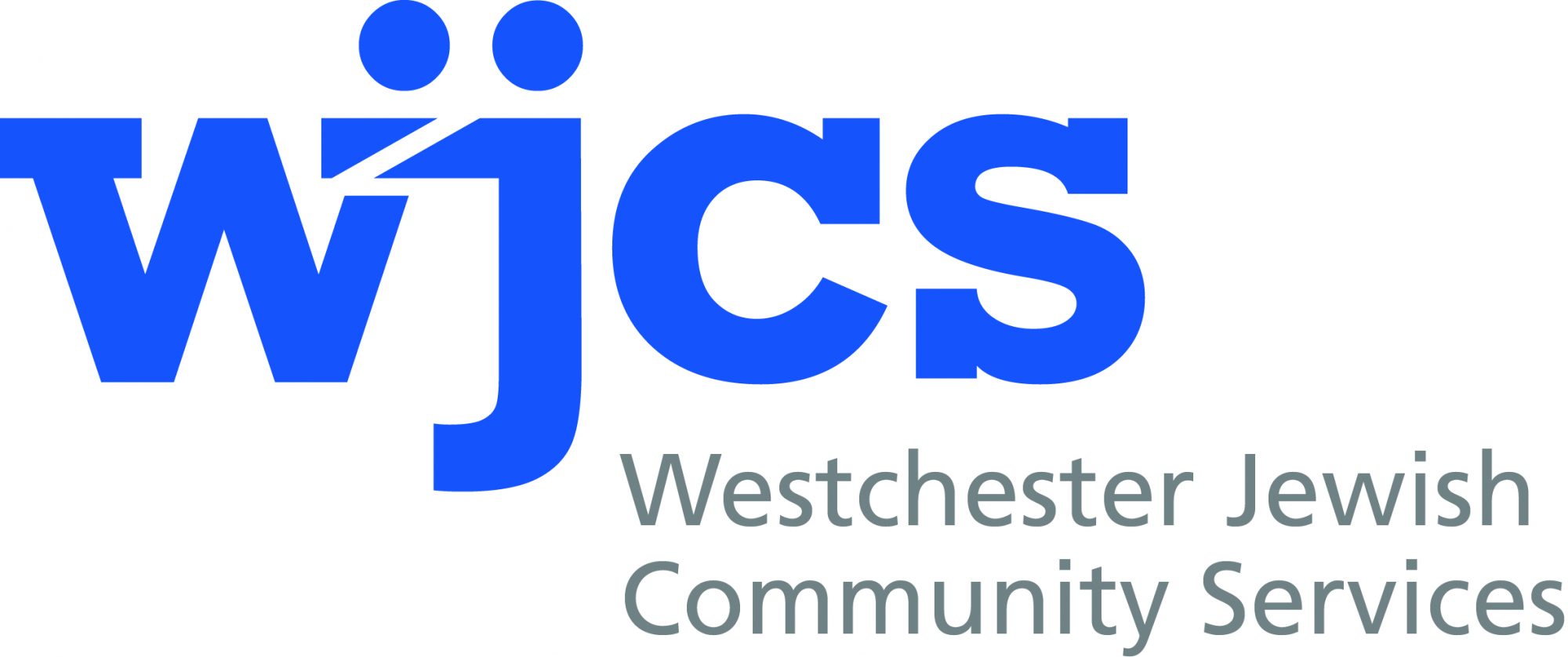 WJCS SW CPE is recognized by the NY State Education Department's State Board of Social Work as an approved provider of continuing education for licensed social workers #0067. The learner must complete all parts in order to earn the certificate for 12 contact hours. Other continuing education credits may be available. Direct questions to outreach@wlsmail.org.
For librarians: CE certification will be provided by WLS to those member library staff who request it. Email outreach@wlsmail.org.

For medical professionals and medical students:
Albert Einstein College of Medicine is approved by the American Psychological Association to sponsor continuing education for psychologists. Albert Einstein College of Medicine maintains responsibility for this program and its content. This activity offers a maximum of 13.75 CE Credits
Albert Einstein College of Medicine is accredited by the Accreditation Council for Continuing Medical Education (ACCME) to provide continuing medical education for physicians. Albert Einstein College of Medicine designates this live activity (2-day workshop) for a maximum of 13.75 AMA PRA Category 1 CreditTM. Physicians should claim only the credit commensurate with the extent of their participation in the activity.
Specials needs: Albert Einstein College of Medicine and Montefiore Medical Center fully comply with the legal requirements of the Americans with Disabilities Act. If you require special assistance, please submit your request in writing thirty (30) days in advance of the activity, to cme@montefiore.org.
Note that a limited number of scholarships are available to current students. Please note your affiliation where indicated on the registration form.
TO REGISTER: CLICK HERE!
Where can I learn more about BREATH-BODY-MIND™ ?
Recommended reading and listening: Richard P. Brown and Patricia Gerbarg, The Healing Power of the Breath book and CD set. Print and e-book available on Amazon.com. Copies are available for loan from the Westchester Library System.
For more information on Breath-Body-Mind and a schedule of workshops, including teacher training, see https://www.breath-body-mind.com/
The methods learning in the Breath-Body-Mind Introductory Workshop are for the participants to use in their own self-care practices. We strongly advise participants not to teach these practices to their clients or to any clinical populations until they have completed at least Level-1 BREATH-BODY-MIND™ Teacher Training and received certification.
Level-1 training is offered at a number of locations surrounding Westchester. Based on the interest in our Introductory Workshop, we hope to schedule a Level-1 training in Westchester early in the spring of 2020.
Following the Introductory Workshop, a Learning Community will be hosted by WLS to encourage continued engagement with these techniques.