Westchester Library System (WLS) is collaborating with the Homeless Training Institute to bring together public service colleagues to explore an approach to strengthening service delivery based on the experiences of Ryan Dowd, Executive Director of the Hesed House shelter in Illinois and founder of the Institute.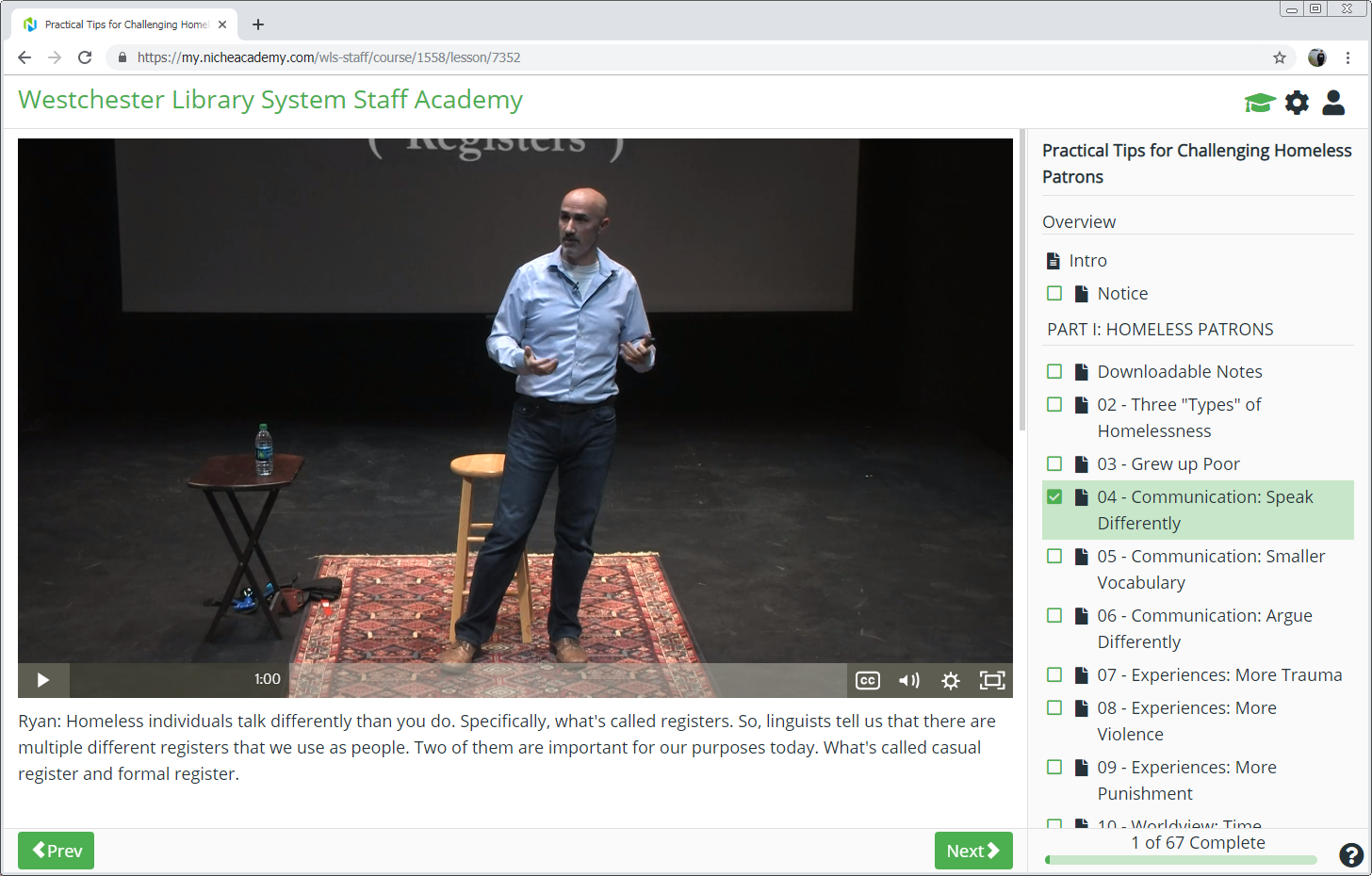 Homeless Training Institute
WLS has purchased a year-long license (June 2019-May 2020) to the Institute's video-based training course on working with the homeless (3 hours total). This license is for use by member library staff. The training approach, empathy-driven problem solving, is relevant to all public service. The training videos provide a foundation on understanding the unique circumstances and challenges of homelessness; an exploration of punishment-based and empathy-based approaches to rules enforcement; and demonstrations of strategies you can employ when working in public service.
Training Registration: 
While the training can be done individually, our experience to date shows that a group/organizational viewing and discussion is both more engaging and effective.  Staff from the Public Innovation & Engagement group at WLS can assist in designing a kick-off session.
Our thanks to Karl Bertrand (Program Design and Development) and Cynthia Knox (Caring for the Hungry and Homeless of Peekskill) for helping us to kick-off the program in July 2019!
For registration information, contact Krishna Horrigan at khorrigan@wlsmail.org.  
Resilience Coalition partners and non-library organizations interested in this training should contact elena@wlsmail.org
Borrow the book from your library
Our member libraries have made several copies of Ryan Dowd's book available: The Librarian's Guide to Homelessness: An Empathy-Driven Approach to Solving Problems, Preventing Conflict, and Serving Everyone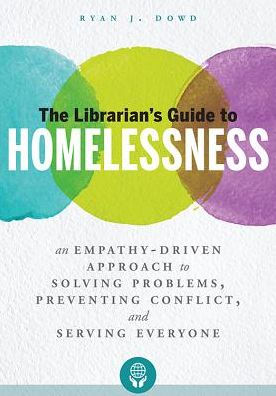 More resources (slides, articles, handouts)
Karl Bertrand's Presentation: Poverty, Homelessness, and Powerlessness in Westchester and Their Connection to Trauma
Public Library Association – Resources for serving persons experiencing homelessness