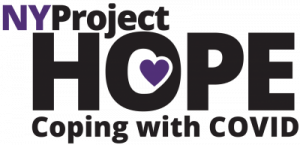 The Westchester Library System is proud to be a provider in NY State's Project Hope COVID-19 program. 
Contact our trained crisis counselors to find resources that can help address the challenges brought by COVID-19 and to connect with emotional support.  We are available Monday through Friday, 9am-5pm. Please leave a message and someone will get back to you.
Call: (914) 361-5252
Chat: Click here.
Email: nyphwestchester@wlsmail.org
You can also contact the statewide crisis counseling team seven days a week from 8am to 10pm. All calls are free, confidential, and anonymous. (844) 863-9314.
Explore by clicking the boxes below.