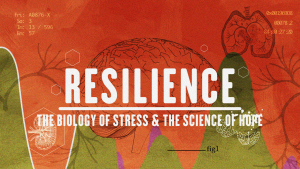 This is a key insight of medical research done almost 10 years ago.  The impact of this understanding is broad and is significant to the health of our community.  The research behind this is an exploration adverse childhood events (ACEs) and their impact on child development AND health outcomes for adults.   Fostering resilience, the positive experiences and skills to deal with adverse childhood events, is a key action of communities to improve the health of all.
The Westchester Library System, as part of the Westchester Resilience Coalition, is pleased to host a series of public programs
called Community Conversations: Supporting Resilience for the Health of Our Community. 
These events include a screening of a one-hour documentary (Resilience) that explains how adverse childhood events (ACEs) impact both physical and mental health outcomes from childhood through adulthood.  Following the screening, there will be a community dialog aimed at hearing your perspectives on how this information can be used to support the community's hopes for its youth, family and overall health.
The screenings and discussion are being offered by the Westchester Resilience Coalition – a concerned group of service professionals that believes broader understanding of how ACEs impact each of us – as individuals and a community – can open doors to services and solutions that make a positive impact.
In response to the work of the Westchester Resilience Coalition, the Westchester Library System is offering public workshops on accessible, evidence-based breathing techniques that help to reduce stress. See more under Breath-Body-Mind.
Community Conversations at the Library is an ongoing project of the Westchester Library System.  Learn more about the Community Conversations at the Library project here.